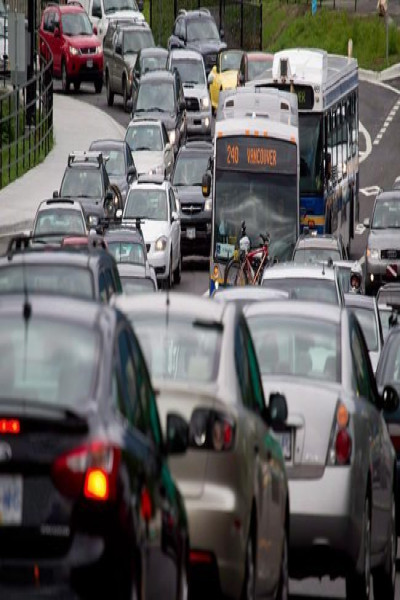 OTTAWA — The single biggest element of Canada's national emissions reduction plan might not be unveiled on time.
A year ago, the federal government announced plans to develop a national clean fuels standard to reduce harmful emissions. It was supposed to start with consultations in the spring and then follow up with the framework this fall.
The discussion paper came in February followed by discussion groups and consultations with other governments and industry, but Environment Minister Catherine McKenna will no longer commit to unveiling the framework before Christmas.
When asked specifically if it was still coming before Christmas as planned, all McKenna will now say is it is expected "in the coming months."
Regulations to start implementing it were supposed to be published by the middle of 2018.
The clean fuels standard will require fuel producers to reduce the carbon intensity of their products.
One of the expectations is that Canada will require bigger blends of substances like ethanol, biodiesel and renewable diesel into existing fuels.
The standard aims to slash 30 million tonnes of annual greenhouse gas emissions total by 2030, which is more than one-third of the emissions cuts predicted from the entire Pan Canadian Framework on Clean Growth and Climate Change.
Thirty million tonnes of emissions is about what 6.4 million passenger cars burn over a year.
"It's a really important piece of our climate plan," McKenna said Tuesday of the standard. "We know that we can have cleaner fuels. There is an economic opportunity. The details will be coming out soon."
Jeremy Moorhouse, senior policy analyst for Clean Energy Canada, says a national clean fuels standard could add $5.6 billion in annual economic activity, including 31,000 new jobs, by 2030. That's largely from building and operating renewable fuels plants.
Clean Energy Canada released a report today which examines the options for Canada's national standard.
A clean fuels standard could add 5 cents to a litre of gasoline by the time it's fully implemented. That's on top of the 11.6 cents a litre a $50 a tonne carbon price is expected to add.
Canadians could see their monthly expenses rise between $2 and $5 a month from the clean fuel standard alone, the report suggests.
However Moorhouse stresses people will find they save more than they lose once all of the new strategies on energy are combined, including cuts to how much energy they actually use with energy efficiency programs and better building codes.
The Clean Energy analysis suggests people who are the most energy-conscious, those who drive electric cars and have the most efficient furnaces in their homes, stand to save $84 a month with new efficiency technologies expected in the next decade or so.
A typical Canadian who drives a regular car and has a decent, but not top-of-the-line efficient furnace, will save about $22 a month.
Moorhouse said both British Columbia and California have had clean fuel standards in place since 2010. Clean Energy Canada's website claims the B.C. standard has been so effective most British Columbians aren't even aware it exists, yet it resulted in one-fourth of B.C.'s emissions reductions between 2007 and 2012.
— follow @mrabson on Twitter.
Mia Rabson, The Canadian Press
Share This:
---
More News Articles