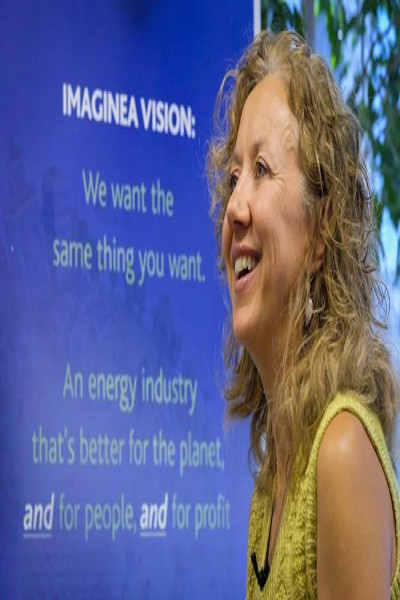 CALGARY — One of the few female CEOs in the Canadian oilpatch says she is looking forward to creating a "clean hydrocarbons" company after she parted ways with the American financial backers of her oil and gas producing firm.
Suzanne West said Friday her company, Imaginea Energy Corp., has split with private equity firm Lime Rock Partners and all assets of the company related to its oil and gas production — including offices and employees — have been reassigned to Calgary-based Cor4 Oil Corp.
"Earlier in the year we came to the conclusion both together that we were not aligned on the same page. They just want to be a traditional company focused on profits and I clearly don't," she said.
"I want to change the fortunes of our industry and how we participate on the planet side and on the people side."
West said Lime Rock, which has offices in Westport, Conn., Houston and London, decided to buy her out after hiring consultants to examine strategic alternatives for the company.
Cor4 is helmed by members of the Calgary-based Corinthian Oil Corp. management team led by CEO Colin Davies.
Neither Lime Rock nor Cor4 immediately responded to requests for comment.
West, 52, founded Imaginea in 2013 after selling Black Shire Energy Ltd., a junior oil and gas company also backed by Lime Rock, for $358 million.
Imaginea's mission statement calls for the transformation of the energy business into a "force for good" and its initiatives have included installing solar panels to power equipment on a southern Alberta well site and agreeing to test new environmentally friendly oilpatch technologies.
West has advised the Alberta government as a member of a task force on climate technology investments.
The Imaginea brand and intellectual capital will remain with West and chief financial officer Lindsay Goos, West said, but the company will now focus on earning profits by providing industrial solutions that eliminate harmful environmental pollution.
In a tweet, West said the split with Lime Rock is positive and "we are free now to make the impact that the world needs!"
Follow @HealingSlowly on Twitter.
Dan Healing, The Canadian Press
Share This:
---
More News Articles