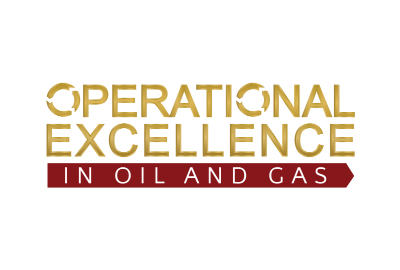 Event details:
Start date: November 4, 2019   End date: November 6, 2019
For more information about this event, please visit: https://bit.ly/313XvRU
Venue Details:
Norris Conference Center – City Centre Location
816 Town and Country Blvd Houston Texas 77024
United States
The 10th Annual Operational Excellence in Oil and Gas Summit is returning to Houston November 4-6, 2019 and will bring over 300 heads of Operations leaders from North America's largest oil and gas companies to discuss how to balance competing priorities and bridge the information silos in your business that can significantly impede safety performance.
There is simply no better opportunity this year to meet with so many industry experts from Williams, Hess Corporation, Andeavor, Apache Corporation, Crestwood Midstream, National Oilwell Varco, Olin, Air Liquide, Andeavor, Enbridge and many more – all presenting at the event and there to answer your most pressing questions.
Just a few of the speakers confirmed for this June:
Steve McIntosh, Director, Process, Performance, and Reliability, Williams
Mike Turner, Senior Vice President, Global Production, Hess Corporation
Nathan Holt, Head of Continous Improvement, Americas, Shell
Rockwell Scott, Chief Information Officer, Delek US
Randy Pound, Global Director of Maintenance & Reliability and North American Ethics Officer, Olin
Patrick Thompson, Chief Information Officer, Albemarle Corporation
DOWNLOAD THE AGENDA TO FIND OUT MORE
3 EASY WAYS TO REGISTER:
EnergyNow subscribers are entitled to receive a 15% discount* on their conference pass when quoting promo code ENERGYNOW15. To purchase your pass visit: https://bit.ly/31ej4Q2
For more information on the summit or for sponsorship opportunities, contact Leslie Allen at +1 705 707 1301 or [email protected]
*Available to in-house industry professionals on standard rates only.
|||::
816 Town and Country Blvd #210, Houston, TX 77024, USA