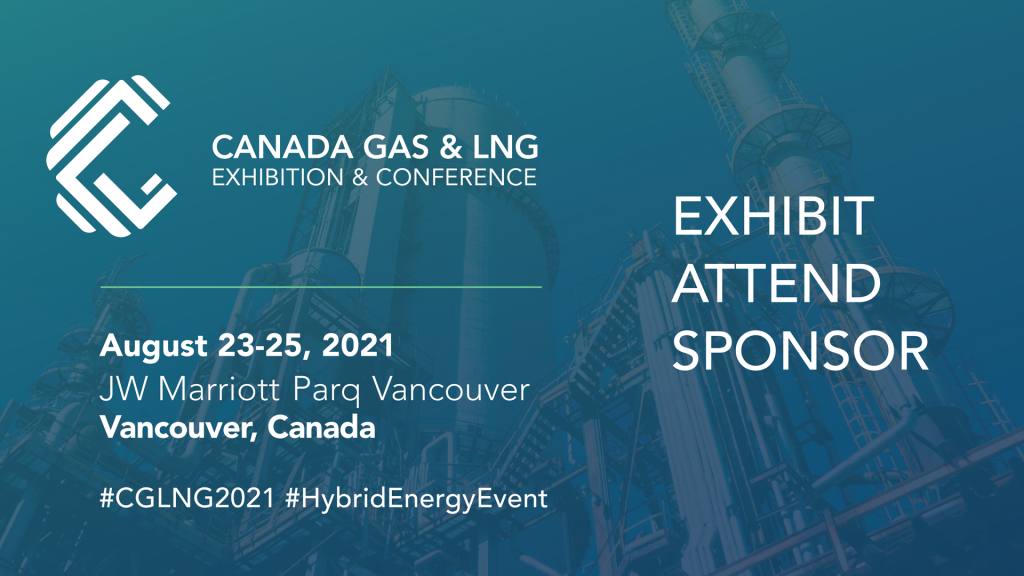 On behalf of the esteemed Canada Gas & LNG Governing Body, dmg::events have made the decision to postpone the event to late August following federal and provincial safety guidelines surrounding COVID-19. To ensure the safety of all participants, the event will be hosted in a hybrid format, enabling exhibitors and delegates from around the world to participate in both live and virtual experiences.
Canada Gas & LNG Exhibition and Conference, originally scheduled for May 11-13, 2021 at the Vancouver Convention Centre will be hosted now in August 23-25, 2021 at the JW Marriott Parq Vancouver. The event will return to the Vancouver Convention Centre on May 10-12, 2022 for the 9th edition of the show.
More details will be communicated as they come available. You can also visit www.canadagaslng.com for the latest details.
|||::
39 Smithe St, Vancouver, BC V6B 0R3