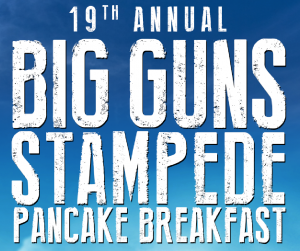 Big Guns Energy Services Inc. and our event sponsors are thrilled to be hosting the 19th annual Big Guns Stampede Breakfast in 2017.
It will be the best one yet!
Each year, all areas of the Energy Industry come to this grand event to celebrate. This year will be no different, only better!
We would love for you to join us!
For more information about this event, please visit: www.biggunsevents.com
|||::
421 12 Ave SE, Calgary, AB T2G 1A5