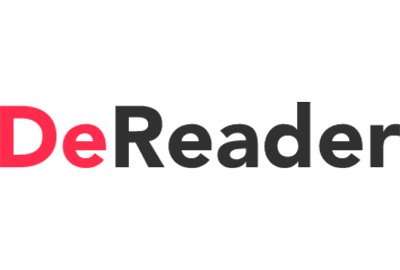 DeReader allows you to store and share information with anyone no matter the distance. This mobile and desktop app offers a complete solution to on-site fieldwork and more. Eliminate paperwork from your life. Connect your physical assets to any accompanying documentation. Share it with anyone, anywhere.

Simply point, scan, and view. Asset management made easy.
Step 1- Sign up
Enter your name, email and create a password.
Step 2- Enter your information
Organization Type: Company or Individual.
Step 3- Make your DeReader QR Code. View our video below for a more detailed look.
Select "Asset" in the dark grey bar and then "New Asset".
Choose your desired DeReader QR Code (Small, Regular, Large or Extra Large)
Select a Template: Basic or Pipeline
Add general information: Name your asset, add the location, costs etc.
Upload your files: Drag and drop your file or click to select a file
Save your asset.
Remember only those with the DeReader App can view your code. You control what is seen.
Step 4- Generate and Print your QR Code
Under "Assets" select your desired asset and choose "Print", "Download" or "Custom Printing" to retrieve your DeReader QR Code.
Step 5- Share your code
Share your code with others online or in-person. Add it to your social feed, on your equipment, in your office, on shipping material, or at your business. Simply scan the QR Code using your DeReader App and view your information and documents in seconds.
DeReader QR Codes: How to Purchase and Print.
Environmentally friendly, cost efficient, and time saving. Increase productivity, improve communications and connect with DeReader. Visit https://www.dereader.ca/ for more information!
Download DeReader through Apple's App Store or on Google Play today:


Lisa Balash
Title: Co-Founder
Phone: 403-575-0027
Email: [email protected]
Jim Williams
Title: Co-Founder
Phone: 403-575-0027
Email: [email protected]
Share This:
---
More News Articles